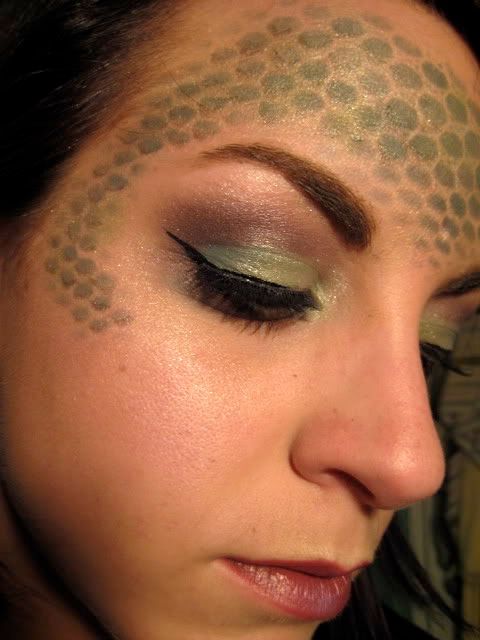 Ok I've be drooling like crazy ever since I first saw
>this look< by Risa
& I'm pretty sure this is what I want to be for Halloween this year. This is my FIRST practice run. I will probably try it at least 5 more times with different products until I'm totally pleased. lol The fishnets I had on hand are not very scale-like, but oh well. I used so many friggin' products...


Eyes:
Painterly paint pot
Ulta e/s in Zephyr & Amethyst
Kat Von D Sinner & Galeano e/s (Beethoven pal.)
NYX Milk pencil
Ulta Cool Blues pal. for the green & blue
Revlon Sea Teal e/s
White Gold pigment
Ulta lashes
Cover Girl Lashblast
Loreal Carbon Black Liner

Scales & Cheeks:
Revlon Sea Teal e/s
White Gold pigment
Irridecent pressed powder in Belightful
Benefit Creaseless Cream in Skinny Jeans
Coralista blush
Beautiful Iris e/s

Lips:
Ulta Sheer Berry l/l
Ulta Amethyst e/s
Ulta Sugar Pink l/s
Beautiful Iris e/s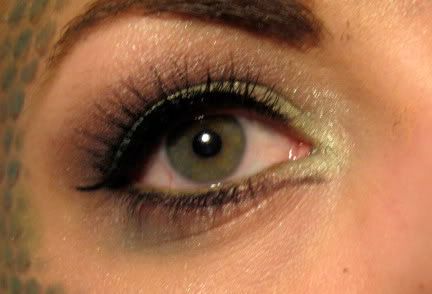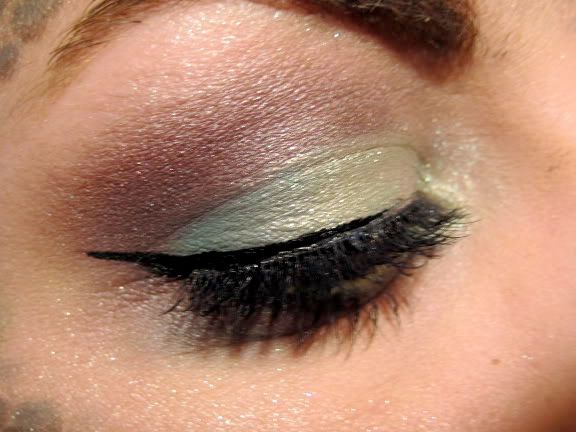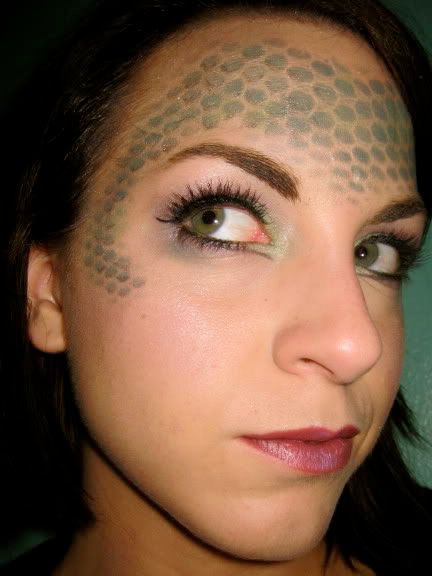 What are you guys going to be for halloween??